one of 3 quince bushes i planted (yesterday!).  i love the pink blooms against the snow.
i like how tiny she looks here compared to her surroundings.
a view of our house from below.  a huge stone wall wraps around our bit of property.  it's all very old with huge cracks in areas but i really love it.  it reminds me a little of a castle.
getting a little slushy at this point.  we had 3 sleds and hiked around the neighborhood looking for a good hill.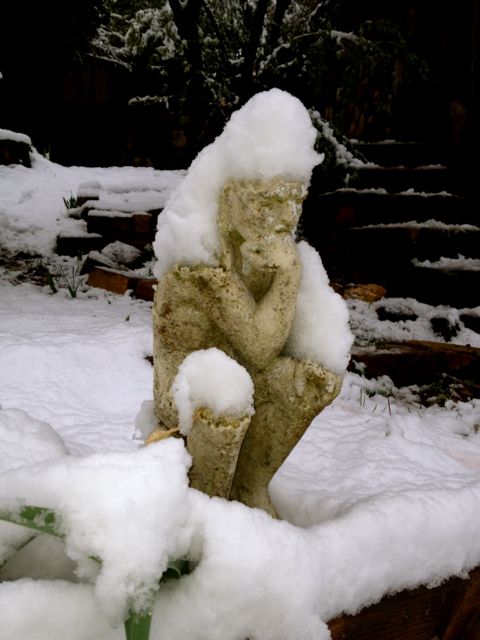 the thinker .. probably thinking about a nice cup of hot chocolate!
back inside.  one log left for the fire tonight ..